ABOUT THE NEWS- LETTER
ARCHIVES:
Access All Mark Satin Articles, 2005- 2009
Access All Mark Satin Articles, 1999- 2004
Access John Avlon Archive, 2004-2006
RADICAL MIDDLE, THE BOOK:
OUR CONGRES- SIONAL SCORECARDS:
109th and 110th Congresses (2005-08)
OUR POLITICAL BOOK AWARD WINNERS:
RESPONSES FROM OTHERS:
Feisty E-mails to the Editor, 2008 - 2009
Feisty E-mails to the Editor, 2007
Feisty E-mails to the Editor, 2006
Feisty E-mails to the Editor, 2005
Feisty Letters to the Editor, 2002-04
Feisty Letters to the Editor, 1999-2001
WHO WE ARE:
About the Editor (In-House Version)
About the Editor (By Marilyn Ferguson)
About Our Sponsor, the Center for Visionary Law
Our Board of Advisors
... as of January 2005

The 25 (OK, 29) Advisors to Radical Middle Newsletter offer advice to the Editor when they feel like it, and when they're asked. A primary concern is to have a broad geographic distribution, and we do (7 Northeast, 7 Mid-Atlantic, 7 Midwest / South / West, 7 Pacific Coast, and 1 Hawaii).
Shelley Alpern
Vice President, and Director of Social Research and Advocacy, Trillium Asset Management Corporation
Steering Committee, Advocacy and Public Policy Program, Social Investment Forum
Board of Directors, Center for Political Accountability
Former part-time assistant, New Options newsletter (1986-87)
Boston, MA
Walter Truett Anderson
President, American Division, World Academy of Art and Science
Author, All Connected Now: Life in the First Global Civilization
Kensington, CA
John P. Avlon, Esq.
Senior Fellow, Manhattan Institute
Author, Independent Nation: How Centrism Can Change American Politics
Former chief speechwriter for New York Mayor Rudolph Giuliani
New York, NY
Don Edward Beck
Founder / CEO, The Spiral Dynamics Group
Co-author, Spiral Dynamics: Mastering Values, Leadership, and Change
Dallas, TX
Jerry H. Bentley
Editor, Journal of World History of The World History Association
Co-author, Traditions and Encounters: A Global Perspective on the Past
Honolulu, HI
Leonard J. Duhl, M.D.
Professor of Public Health and Urban Planning, School of Public Health, UC-Berkeley
Executive Director, International Healthy Cities Foundation
Berkeley, CA
Esther Dyson
Editor, Release 1.0 (information-technology newsletter)
Author, Release 2.0: A Design for Living in the Digital Age
New York, NY
James M. Fallows
Chair, The New America Foundation
National Correspondent, The Atlantic Monthly
Washington, DC
Elizabeth S. Fernandez
Manager of Food Quality, various companies (retired)
Community and environmental activist
Kalamazoo area, MI
Alanna Hartzok
Founder / Co-director, Earth Rights Institute
Director, International Advisory Group, Land Value Tax/Capture Program, U.N.-Habitat Global Land Tool Network
Chambersburg, PA
Picture above: In the year 2000, Radical Middle Newsletter advisor Alanna Hartzok ran for the U.S. House of Representatives on the Green Party ticket. She'd been attracted to the Greens' early slogan, "We are neither left nor right, we are in front." Fourteen years later Alanna obtained the Democratic Party nomination for the same House seat, and ran a campaign she publicly described as based on the "values of both freedom and fairness." – M.S.
Rick Heller
Executive Director, Centrist Coalition
Founder / Webmaster, Centerfield weblog
Belmont, MA
Barbara Marx Hubbard
Author, Conscious Evolution: Awakening the Power of Our Social Potential
Board of Directors, The World Future Society
Santa Barbara, CA
Brian D. Israel
Partner / Environmental attorney, Arnold & Porter, LLP
Former trial attorney, Environmental Enforcement Section, U.S. Department of Justice
Washington, DC
Barry Johnson
Founder / President, Polarity Management Associates
Author, Polarity Management: Identifying and Managing Unsolvable Problems
Middleville, MI
Marjorie H. Kelly
Co-founder, Corporation 20/20
Former Editor / Publisher, Business Ethics Magazine
Minneapolis, MN
Art Levine
Fellow, Progressive Policy Institute
Contributing Editor, Washington Monthly
Washington, DC
Jane J. Mansbridge
Charles F. Adams Professor, John F. Kennedy School of Government, Harvard University
Author, Beyond Adversary Democracy
Cambridge, MA
John Marks
Founder / President, Search for Common Ground
Former Co-Director, Search for Common Ground in Jerusalem
Washington, DC
Susan Collin Marks
Executive Vice President, Search for Common Ground
Author, Watching the Wind: Conflict Resolution During South Africa's Transition to Democracy
Washington, DC
Judge Mark P. Painter
Ohio First District Court of Appeals
Author, The Legal Writer: 40 Rules for the Art of [clear & humane - ed.] Legal Writing
Cincinnati, OH
Susan Partnow
Co-founder, Conversation Cafes and Let's Talk America
Steering Committee, National Coalition for Dialogue & Deliberation
Seattle, WA
Richard B. Perl, Esq.
President, ManyOne: A New Way to Connect
Co-creator, Social Venture Network and Threshold Foundation
New York, NY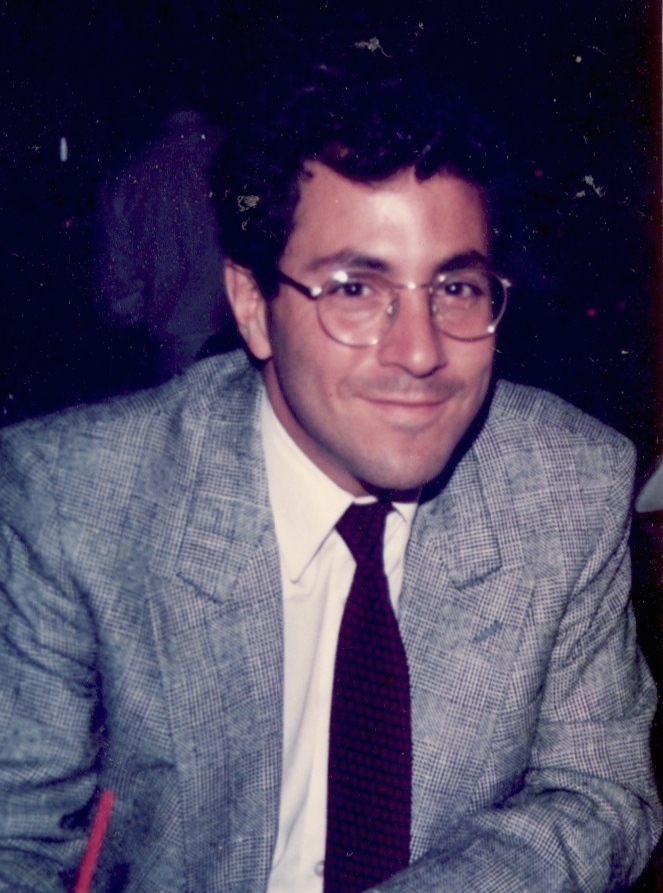 Picture above: In the late 1970s, Richard B. Perl was a full-time peace activist. He returned to school, earned a joint JD / MBA degree, and hasn't stopped helping to build radical-centrist businesses yet – for example, Evergreen Energy Inc., TerraCycle Inc. (post-consumer packaging waste), ABC Carper & Home Inc. (hand-crafted items from around the world), and Infinite Possibilities Inc. (the enterprises of Deepak Chopra). – M.S.
Elsa A. Porter
Fellow, National Academy of Public Administration
Former Assistant Secretary for Administration, U.S. Department of Commerce
Portland, OR
Ernest N. Prabhakar
Founder / Webmaster, RadicalCentrism.org
Open Source Product Manager for famous computer company in Silicon Valley
Santa Clara, CA
Bill Shireman
President / CEO, The Future 500
Co-author, What We Learned in the Rainforest: Business Lessons from Nature
San Francisco, CA
The Rev. Sue Sinnamon
Minister for Religious Education, Unitarian Church of Evanston
Religious / spiritual activist
Evanston, IL
Stuart M. Speiser
Co-founder, Speiser Krause (pioneering plaintiff's law firm in New York City)
Ralph Nader's lead attorney in the case of "Nader v. General Motors Corp." (see esp. Speiser, Lawsuit)
Scottsdale, AZ
William L. Ury
Director, Global Negotiation Project at Harvard Law School
Author, The Third Side; co-author, Getting to YES
Cambridge, MA
Warren A. Van Wicklin III
International development consultant to The World Bank and other global entities
Co-author, Involuntary Resettlement: Comparative Perspectives
Washington, DC
ABOUT THE RADICAL MIDDLE CONCEPT
50 Thinkers and Activists DESCRIBE the Radical Middle
50 Best Radical Middle BOOKS of the '00s
GREAT RADICAL MIDDLE GROUPS AND BLOGS:
100 Great Radical Centrist GROUPS and Organizations
25 Great Radical Centrist BLOGS
SOME PRIOR RADICAL MIDDLE INITIATIVES:
Generational Equity and Communitarian platforms 1990s
First U.S. Green Party gatherings, 1987 - 1990
Green Party's "Ten Key Values" statement, 1984
New World Alliance, 1979 - 1983
PDF of the Alliance's "Transformation Platform," 1981
SOME RADICAL MIDDLE LESSONS:
What the Draft Resistance Movement Taught Me
What the Civil Rights Movement Taught Me
SOME PRIOR WRITINGS BY MARK SATIN:
New Options Newsletter, 1984-1992 (includes back issue PDFs!)
New Age Politics: Healing Self and Society, 1976, 1978 (includes 1976 text PDF!)
OTHER
PRIOR RADICAL MIDDLE TEXTS:
50 Best "Third Way" Books of the 1990s
25 Best "Transformational" Books of the 1980s
25 Best "New Age Politics" Books of the 1970s
NOT JUST RADICAL MIDDLE:
50 Current Political IDEOLOGIES
50 Current Political MANIFESTOS